After 5 long years of book blogging I thought it about time I share some bookish facts facts about me. Check out the 20 facts below and if you've done a post like this then be sure to comment with a link so I can read it. :)
1, My name is Kerry-Ann (for those that don't know)
2, I have a full book case which holds over 300 books that I haven't read
3, I've wrote 3 novels and numerous short stories about people in my life (Don't tell them)
4, The first ever book I won that I read was Over Protected by Jennifer Laurens
5, I've read every single book Paige Toon has published
6, I have a book bag for when I go shopping
7,

I cannot possibly choose a favourite author
8, I have a tin of Twilight Journals which I've never wrote in
9, I've never read Harry Potter, True Blood or the Hunger Games
10, I cried when I dropped A Night of Living Dangerously by Jennie Lucas
11, I will always say Natalie Anderson is the BEST romance writer ever!
12, I prefer Kindle to physical books
13, I have a full book case filled with Mills & Boon books
14, I count Shakespeare, Emily Bronte and Jane Austen as favourite authors
15, Fifty Shades of Grey is my favourite book to movie! Jamie Dornan! Hello??
16, I was one of *those* Twilight* girls! Twilight got me obsessed with reading
17, I've met Cecelia Ahern, Abbi Glines, Cora Cormack & Kahlen Aymes
18, I'm going to a book event in Edinburgh JUST for Jennifer L. Armentrout AND Samantha Young (They beta not cancel or I'll have a meltdown)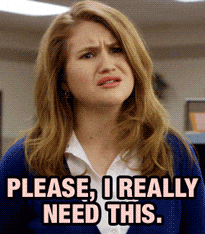 19, I only read Romance books
20, I judge a book by it's cover! Guilty as charged!
Do you have any bookish facts to share? OR any share any facts the same as me?